MBA Emphasis in Management Information Systems
This webpage is no longer being maintained.
---
The management information systems emphasis at UMKC is part of a comprehensive M.B.A. degree, providing general knowledge of business functions (such as accounting, finance, production, and marketing) and stressing leadership and the social and public responsibilities of those in business. Designed in conjunction with our MIS Advisory Board, the emphasis serves people who plan information technology-related careers with courses that include hands-on use of client-based tools, that emphasize management options and contingencies, and that provide a managerial background for MIS functional processes. The emphasis differs from typical MIS degrees in that it focuses upon requirements determination, business processes, decision-making, and leadership within the MIS functional area. This emphasis provides less content on software design, coding, and testing that you may find at many other MIS degree programs.
The emphasis stresses managing information technology for business advantage. It is one of a range of different types of training for a computer-related career. Here is a list of websites that can help explain the range of possible carrers and training that are available. Before picking our degree and emphasis, we recommend you explore some of these other possibilities in order to be sure you are choosing a program that will be right for you.
---
| Requirements | Course Scheduling| Faculty| Research | Facilities | Financial Support | Advisory Board | Contact Information |

---
There are general requirements for the MBA plus the following requirements for the Management of Information Systems Emphasis:

Four courses selected from the following:
AC 5565 Advanced Accounting Systems


AC 5567 Information Systems Control and Audit


MIS 5529 Decision Support Systems

An overview of the decision-making process and how computer-based tools (data, models, graphics) can support individual and group decision processes. We will use Excel as a DSS tool to build specific models and small decision support sytems. Useful for anyone who needs to build models to support better decisions in any functional area.

MIS 5552 Data Base Management

How to develop data storage requirements and design a database to store structured data for transaction processing. We will learn how to design queries to retrieve data and create reports. We also cover issues in data base administration in support of both transaction processing and analytical processing. We will use Access to do some small projects in order to make the concepts concrete.

MIS 5554 Systems Analysis, Design and Engineering

Aimed at both future analysts and users, this course covers the process of software development and software acquisition. The focus is upon determining your feature requirements -- a skill that will be useful whether you are an IT professional or a user, a buyer or a vendor, writing your own software or buying it.

MIS 5558 Management of Information Technology

This course trains the future CIO. How do you set priorities? How does a well-run firm govern IT decisions? How do we source hardware, software, and IT services? How do we manage relationships with vendors? How do we fund IT? What to do about legacy systems? How to manage our intellectual property? How to decide on an appropriate information technology architecture? These issues will be covered via lectures and case studies.

MIS 55XY Technology and Analytics

A new course still being planned. Although this has not been officially approved as part of the MIS emphasis in the UMKC catalog, we intend to approve this course routinely until such time as a new catalog containing the course becomes effective.
Is MIS for me?
Maybe not.
Our MIS curriculum is best suited for people who already possess entry-level computing skills. The curriculum was designed to build upon a solid foundation of skills or experience with information technology. If your undergraduate major was Computer Science or Computer Information Systems, our Management of Information Systems emphasis should help you move your career into management ranks. Similarly, if you have gained computer skills via on-the-job training or some other informal method, the Management of Information Systems emphasis will give you management skills to assist your move up your career track.
If you do not have extensive formal coursework involving computers nor commercial computer-related experience, you can still do well in our courses and learn a great deal from them, but you may have trouble being placed in a job. Most jobs in this field, especially at the entry level, require specific technical skills. The courses that include a significant hands-on computing component are MIS 5552 and MIS 5529. The remaining classes are more managerial and conceptual than technical.
This degree is an "M of IS" degree rather than an "MIS" degree. That means that this degree is less technical than the typical MIS degree and far less technical than most Computer Science or CIS degrees.
The emphasis stresses managing information technology for business advantage. It is one of a range of different types of training for a computer-related career. Before picking our degree and emphasis, we recommend you explore some of these other possibilities in order to be sure you are choosing a program that will be right for you. Here are some websites that might help you begin that exploration.
See Professor Pick before you take your first MIS course if you have any doubts about how the MIS emphasis fits with your career path.

---
Our plans are to offer classes according to the following schedule:
The following table is not being maintained and may not be up to date effective spring of 2017 and thereafter.
For the most up-to-date information about planned course scheduling, contact Dr. Sidne Ward.
(D represents courses generally offered before 5:30 p.m., and E represents courses generally offered at or after 5:30 p.m. All offerings are contingent upon sufficient enrollments.)


Table deleted to avoid misleading people with outdated information
Schedule your courses carefully. Most courses are only offered once per year. Additionally, see the list of requirements above where you can see some measures we are taking to give students more flexibility.

---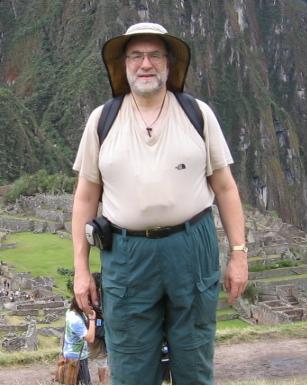 Pick earned his Ph.D. from the Krannert School of Management at Purdue University in 1984. His research interests are in computer economics and model management as well as web-based support of decision making. His writings on these subjects have appeared in Communications of the ACM, Management Science, Journal of MIS, and numerous other outlets. He teaches courses on computer applications, data management, and management and economics of computers.
Areas of expertise: Information Security, Business Analytics, Business Decision Making, Neuro Information Systems (Neuro-IS)
Roozmehr Safi is an Assistant Professor of Management Information Systems at the University of Missouri-Kansas City's Henry W. Bloch School of Management. He earned his Ph.D. in Information Systems with a minor in Business Statistics from Texas Tech University in 2016. He also earned his MBA from Sharif University of Technology, after earning a bachelor's degree in Computer Science. In addition, he has nearly 10 years of IT industry work experience.
Safi's current research interests are Information Security and Big Data Analytics. In his research he uses experimental economics and psychology methods, business analytics approaches (e.g., data mining and text mining), and neuro-techniques (fMRI brain imaging).
In his academic career, Safi has taught courses in Business Intelligence (BI), Database Management Systems, Management Information Systems (MIS), and Operations Management (OM).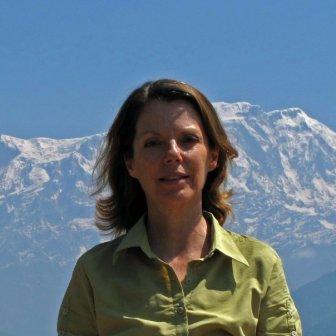 Ward received a Ph.D. in Information Systems from UCLA and an M.B.A. and B.A. from the University of Oklahoma. Her research interests include decision support systems, multi-attribute decision making, coordination technology for geographically-dispersed groups, and information retrieval strategies. Her work on these subjects has appeared in Management Science and other outlets. She teaches courses on the management of information systems, decision support and expert systems, and data base management.
---
Although each of our faculty has unique interests, the thread that is common among all members of our faculty is an interest in decision making in the context of using information technology. Pick has an interest in building decision support systems to support unique modeling needs. He is also interested in supporting the modeling process in order to better facilitate informed decisions in the corporate world. Ward is interested in decision-making behavior and in the impact of system design and information display upon how decisions are made. See faculty members' websites for more details.
---
Named for Henry W. Bloch, co-founder of H & R Block, the world's largest tax preparation firm, the school is housed in a renovated and expanded facility designed to serve the needs of a modern, urban school of management. In addition to classroom and office space, the heritage hall and executive hall include computer and research laboratories, student lounge, and executive education classrooms. The heritage hall is a blend of one of Kansas City's historic mansions and a modern addition completed in 1988. The executive hall was completed in 2013. The UMKC campus is located just southeast of Kansas City's historic and vibrant Country Club Plaza.
The Bloch School has an open computer lab and two computer-equipped classrooms providing students with access to nearly 100 Intel/Windows workstations and several laser printers. Virtually all computers in the Bloch School are connected to the Internet. Besides the computer lab, the school provides Wi-Fi access, and provides a variety of software and databases including Compustat, CRSP, Eventus, Economagic, ABI/INFORM, Academic Search Premier, EconLit, EDGAR, JSTOR, PAIS International, Sage Public Administration Abstracts, Sage Urban Studies Abstracts, MS Office, MS Visio, and MS Project. Plus, Bloch students may use a number of other open computer labs on campus.
---
For information on loans, grants, scholarships and other financial aid contact the Financial Aid and Scholarships Office. A limited number of graduate assistantships and scholarships are available to full-time students through the Bloch School of Business and Public Administration. Applicants who are working should explore with their employers the possibility of full or partial compensation of fees. Applications for graduate assistantships and scholarships may be obtained through the Student Services Office, Room 115, Bloch School.
---

Representatives of the following companies have assisted us in curriculum design:
American Century
Andersen Consulting
Commerce Bancshares
DST Systems
Deloitte & Touche
Ernst & Young
Hallmark Cards
Payless Cashways
Sprint
Thorn Americas
UtiliCorp United
---
For application forms and information about enrolling in the M.B.A. program, contact:

MBA Programs Office
Bloch School of Management -- Executive Hall
5108 Cherry Street, Suite 418
Kansas City, MO 64110-2499 US

or call +1 (816) 235-2303

or e-mail to bloch@umkc.edu

---

Last revised: 11 September 2017.
webmaster
Roger Alan Pick Website
Bloch School Website
UMKC Website